The next time you have a corporate event and would like some entertainment at that event give trivia a try!
Excellent idea for holiday functions!



Shows are tailored to your needs and everything is provided to play



Our hosts are entertaining, engaging, and professional. We truly understand that your function is an important one and we provide a fun event that folks will enjoy.



If you provide to us the event date, time, and location and any type of parameters that you have for the show (such as theme or question categories) we can build a great game for that event.


With our show you get trivia, you get music, you get entertainment - all for one low cost. Contact us to get a quote for your next corporate event!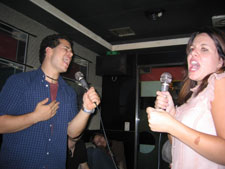 Don't subject your folks to this torture
This team loved playing trivia at their company holiday party